Finca Montimar
approx. 580m above sea level
On availability and final price
Your request will be checked with our booking data in real time, so availability status is up to date. However, availability can change during your request due to unreviewed offers. We recommend to book directly (check the mark in our contact form), not just to request. The final price includes towels, bath gowns, bed linen and final cleaning, and, if applicable, any discount or additional charge.
On children (up to 6 years)
Please give the number of children up to 6 years Children up to 2 years: Baby bed and high chair 40€ for the whole stay. Children up to 6 years: childrens bed and high chair 10€ per night. If you would like to have your children accomodated in their own room, please make sure, the number of bedrooms fits your needs. Each additional bedroom will be charged.
On bedrooms and pricing
Please enter the amount of bedrooms you'll need, final price will be computed by number of bedrooms. Additionally we have a different price per letting based on the number of bedrooms in use. If you book with children 3–6 years old, you do not need to change the number of bedrooms, else a higher price will be computed
Airport Tenerife South (TFS)
We recommend our guests to travel to airport Tenerife South (TFS) Reina Sofia
| TFS Airport | Distance | Time by car |
| --- | --- | --- |
| Finca Montimar (Chio) | 25 miles | 35 min. |
| Finca SanJuan Batista | 25 miles | 35 min. |
| Finca Alcalá | 23 miles | 25 min. |
| Villa Andalucía (Chayofa) | 10 miles | 15 min. |
Rural holiday resort Finca Montimar sports approx. 11000m², consisting of 6 holiday homes and 4 apartments. Far away from mass tourism you find this oasis of tranquility in Chio, Guia de Isora, in 580 meters of altitude.
Treatment offers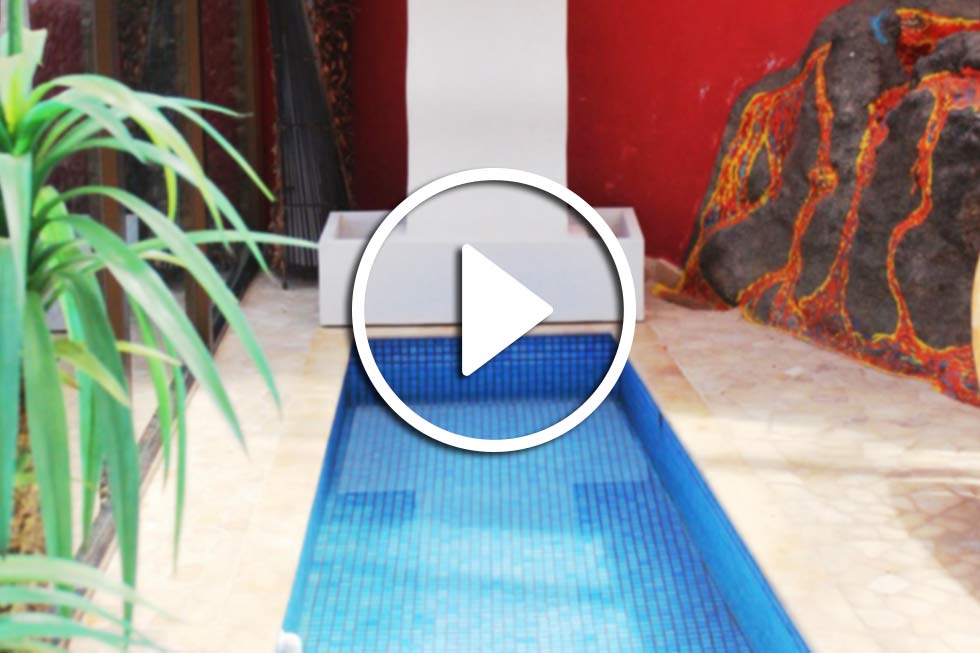 Beside of the solar heated indoor pool with ist massage facilities and whirlpool and the outdoor swimming pool, Finca ontimar features a wellness area with sauna, relax zone and treatment area. It is accessible or every treatment booked in advance.
Next to the indoor pool you will find a yoga and meditation area. Further facilities for your activity holiday experience are: tennis court, a golf putting green, table tennis, pool billard, garden chess game and a childrens playground.
Travelling with a group
The large event tent "El Cielo" (about 50 people) is a nice meeting place for all guests, also suitable as a meeting room.

"El Cielo" has a kitchen and enough crockery to host festivities. In front of the tent there is a solid barbecue/oven and other seating.

Rent "El Cielo" exclusively together with any regular unit of Finca SanJuan (Batista):
» Please see price list for price/person/day.

Catering offer click the following link Catering offer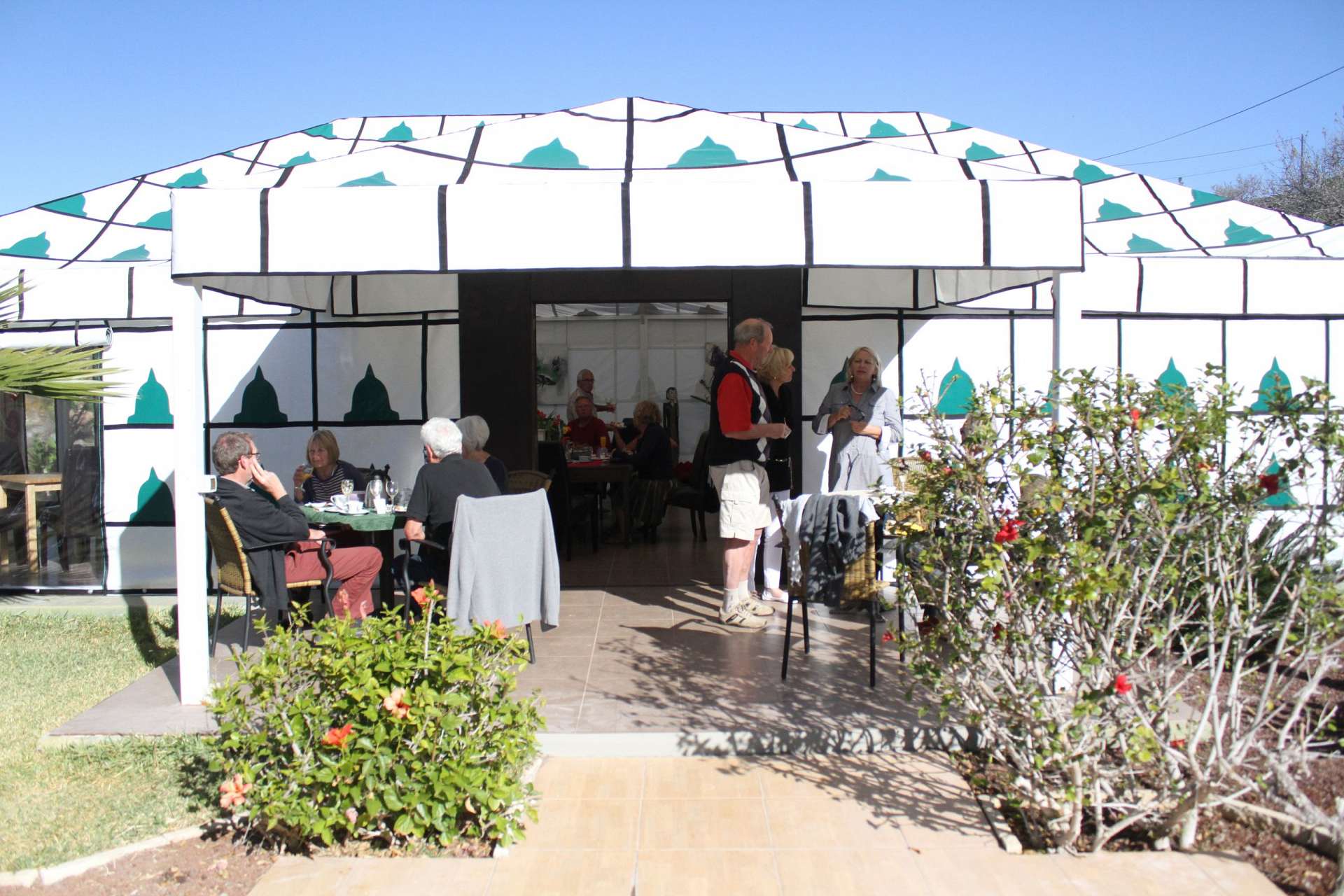 » Group facility/ tent "El Cielo" at Finca Montimar
(rent per day/person separately)

Reviews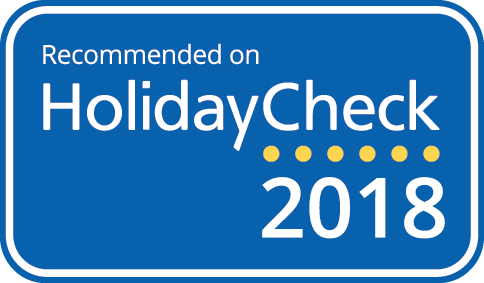 ---
Finca Montimar holiday homes
Overview on Finca resort:
Finca Montimar is your starting point for all kind of hiking tours through the island. Also visiting the beaches nearby, Playa San Juan and Playa de La Arena, only takes a few minutes by car.

Wifi internet is available and free of charge.
Holiday homes of Finca Montimar Total
Tenerife Hiking:
Tenerife is a hiking paradise, whether in the north or south or east or west. Due to the mild climate and the many hours of sunshine, hikes are possible throughout the year.
Example tours:
Canal walk »
Pictures Tenerife landscapes »
Discover Tenerife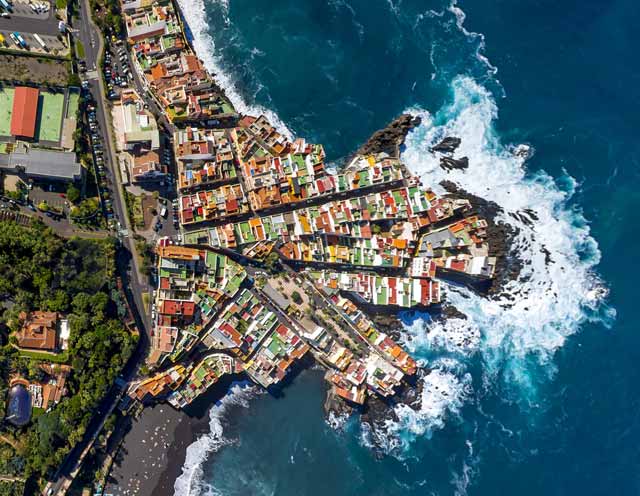 Explore the diverse landscapes in 360° panoramic pictures, provided by webtenerife.com.
Auditorio de Tenerife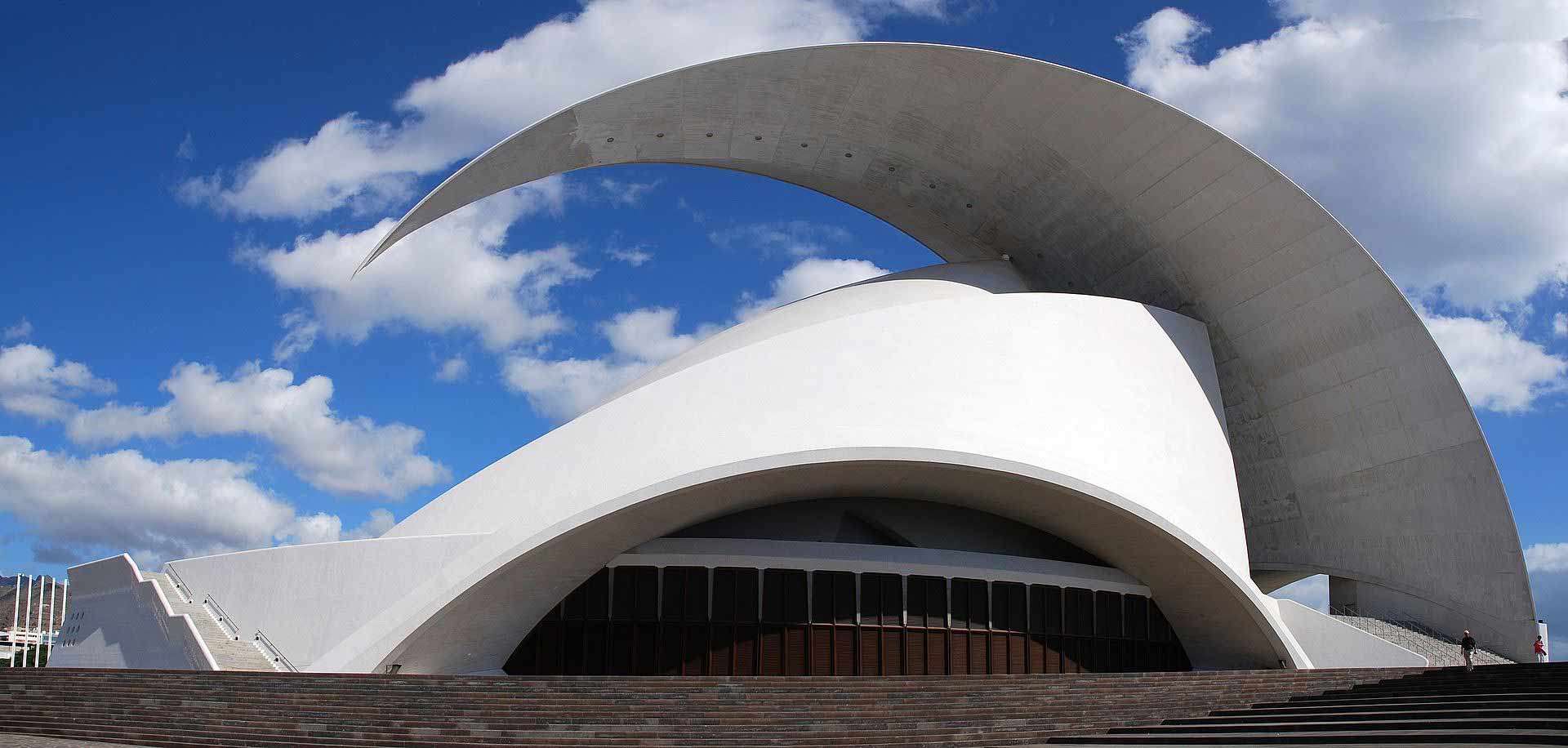 Tenerife is home to an iconic opera house, that easily compares to Sydney Opera. One of the best symphonic orchestras of spain is located in the Auditorio de Tenerife.

Auditorio de Tenerife on Wikipedia »