On availability and final price
Your request will be checked with our booking data in real time, so availability status is up to date. However, availability can change during your request due to unreviewed offers. We recommend to book directly (check the mark in our contact form), not just to request. The final price includes towels, bath gowns, bed linen and final cleaning, and, if applicable, any discount or additional charge.
On children (up to 6 years)
Please give the number of children up to 6 years Children up to 2 years: Baby bed and high chair 40€ for the whole stay. Children up to 6 years: childrens bed and high chair 10€ per night. If you would like to have your children accomodated in their own room, please make sure, the number of bedrooms fits your needs. Each additional bedroom will be charged.
On bedrooms and pricing
Please enter the amount of bedrooms you'll need, final price will be computed by number of bedrooms. Additionally we have a different price per letting based on the number of bedrooms in use. If you book with children 3–6 years old, you do not need to change the number of bedrooms, else a higher price will be computed
Airport Tenerife South (TFS)
We recommend our guests to travel to airport Tenerife South (TFS) Reina Sofia
| TFS Airport | Distance | Time by car |
| --- | --- | --- |
| Finca Montimar (Chio) | 25 miles | 35 min. |
| Finca SanJuan Batista | 25 miles | 35 min. |
| Finca Alcalá | 23 miles | 25 min. |
| Villa Andalucía (Chayofa) | 10 miles | 15 min. |
Apartment Colibri, 1 Schlafzimmer, Finca Montimar
approx. 580m above sea level
Private resort Finca Montimar in the sunny southwest side of tenerife provides our guests exclusive amenities in 10 separate units within a tropical garden, spectacular view of the Atlantic ocean and Mount Teide included – beside Indoor Swimming Pool with treatment area, Outdoor Swimming Pool, Tennis Court, Golf Putting Green, Billard Table.




Holiday home detail

Apartment Colibri, 1 Schlafzimmer, Finca Montimar




Category

Vacation Property

Resort

Address

Chio (Guia de Isora)

Situation

Near by mountain village Chio in South-West Tenerife. Located within a tranquil estate. View of the Atlantic ocean. Few minute walk to the village (supermarket, restaurant und bar)

Rooms

Living room with integrated kitchen, sofa bed (accomodates 1). 1 bedroom (accomodates 2), 1 bathroom

Kitchen

Fully equipped integrated kitchen. ceramic stove-tops, coffee machine, oven, microwave, kettle, big fridge/freezer, dishwasher, juicer, toaster

Bedrooms

1 bedrooms (accomodates 2): with double bed (2 x 0.80m x 1.90m)

All bedrooms with double beds can be switched to single beds on request.

Bathrooms

1 bathroom with shower, heating, double washbasin, toilet, bidet, hairdryer, bath gowns

Furnishings

High quality furniture, sofa bed (accomodates 1), satellite TV, Wifi Internet, Heating

Living space ca.

34sqm

Outdoors

Terrace, garden furniture, sunbeds, barbecue. Approx. 11'000sqm tropical garden, indoor pool, outdoor pool, tennis court, meditation area, childrens playground, group facility El Cielo. All apartments at Finca Montimar are heatable.

Distances

Supermarket, Restaurant and Bar in walking distance, 15 minutes by car to beaches and golf courses

Sleeps

max. 3 Pers.

Basic rent

ab 75.0€/day. Minimum stay 6 nights


Full rent

von 75.0€/Tag
bis 105.0€/Tag

Note: From Dec 18th to Jan 8th, there is a 15% peak-season surcharge and a minimum stay of 14 days.
Exceptions are possible.



» Receive your obligation-free quote for Apartment Colibri, 1 Schlafzimmer, Finca Montimar now!
---
Reviews

---
Tenerife apartment at Spa Finca Montimar
Apartment Colibri is one apartment in a line of four, situated next to the pool inmidst Spa Finca Montimar, and offers great views. Apartment Colibri accomodates easily two persons, up to three using an additional bed or on sofa bed.
---
The living room features an integrated kitchen and a couch/sofabed. Satellite TV with all major TV stations is available.
Apartment Leon accomodates 2 in a bedroom, additional 1-2 persons in the living room on a sofabed.
Spa Finca Montimar features free WiFi internet, a common swimming pool and a heated indoor swimming pool, tennis court, golf putting green, garden chess, pool billard, spa treatments (pre-order for treatments required) and more. Buffet breakfast, dinner or cookery class available in the tent "El Cielo" for groups from 10 to 50 (Full service, pre-order required).
Finca Montimar
Plot size more than 11.000qm of tropical garden, outdoor swimming pool, indoor swimming pool with treatment area and much more.
Units available at Finca Montimar
Tenerife Hiking:
Tenerife is a hiking paradise, whether in the north or south or east or west. Due to the mild climate and the many hours of sunshine, hikes are possible throughout the year.
Example tours:
Canal walk »
Pictures Tenerife landscapes »
Discover Tenerife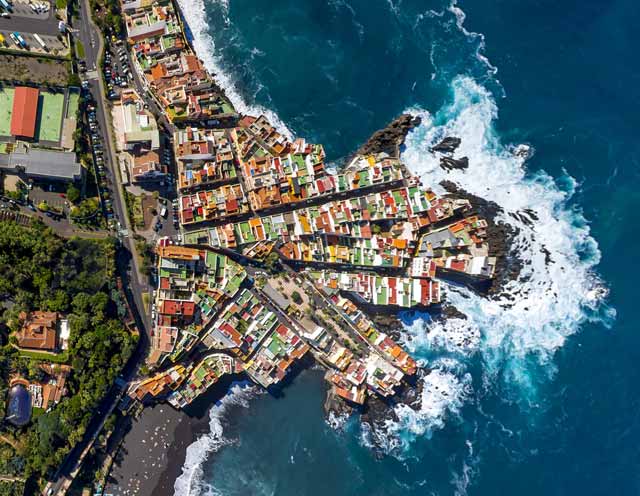 Explore the diverse landscapes in 360° panoramic pictures, provided by webtenerife.com.
Auditorio de Tenerife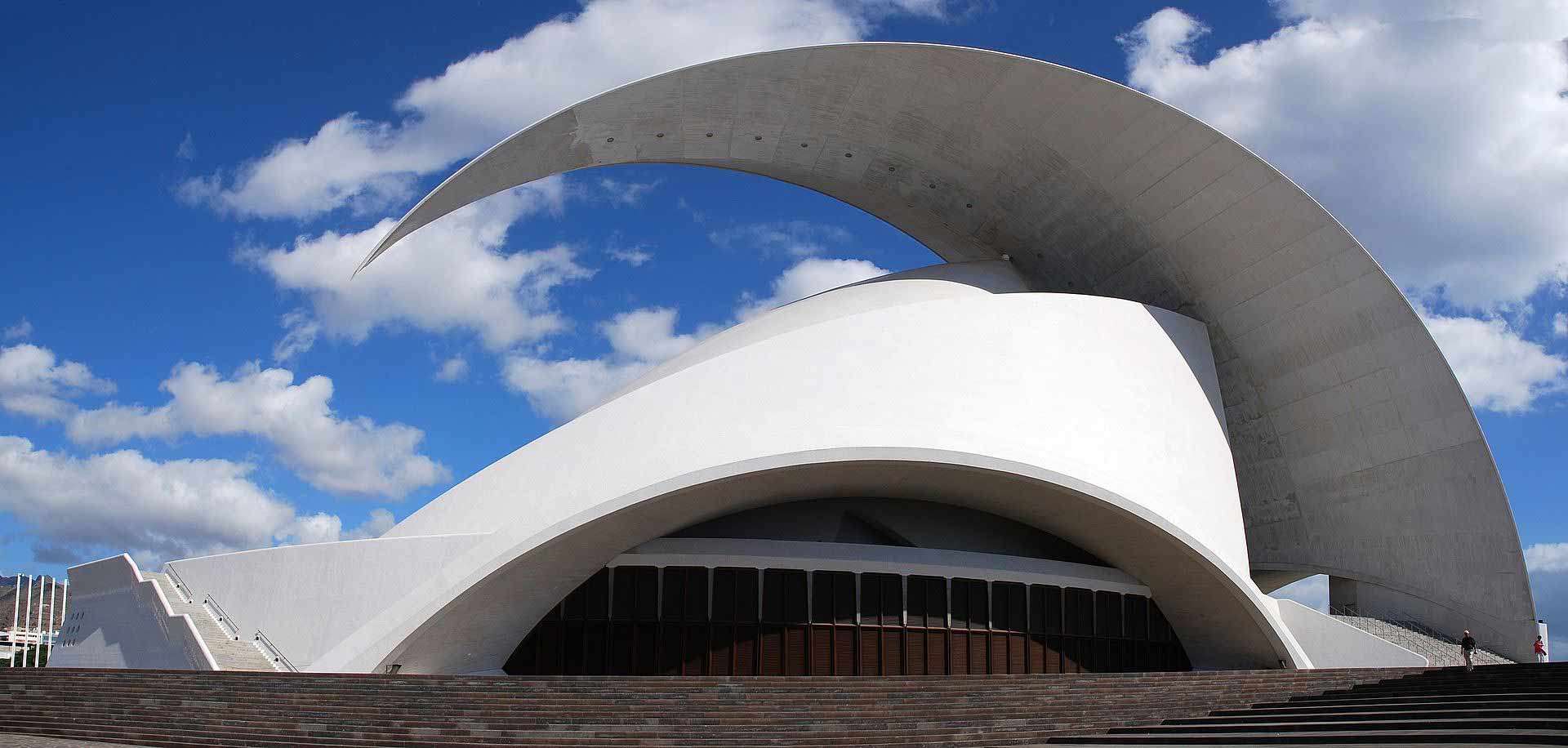 Tenerife is home to an iconic opera house, that easily compares to Sydney Opera. One of the best symphonic orchestras of spain is located in the Auditorio de Tenerife.

Auditorio de Tenerife on Wikipedia »
Discounts only valid for booking via www.sued-teneriffa.de